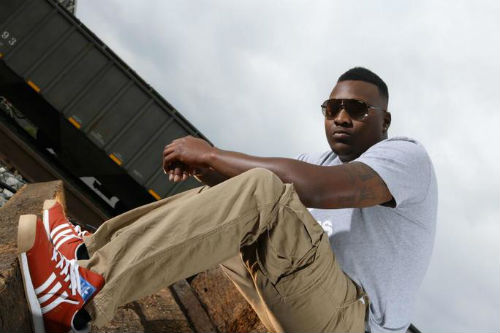 JACKSON, MS – Souf Da GameChanger is a new artist on the scene whose name says it all: he's a game changer for the music industry. For most his life he's been someone who stands out … someone who proudly goes against the status quo and who takes pride in not following the crowd.
Today his music is a reflection that attitude, but in a way that encourages fans and listeners all over the world to embrace their unique qualities and ignore the haters the world who try to bring them down.
"There are enough people in the world doing the same thing, and there are not enough people doing what's natural to them," he said. "I just want to be myself and have people see me for me and look at me without comparing me to someone else. I'm just myself. You can't duplicate originality."
And this Indie Rap artist out Jackson, Mississippi is definitely original. With a standout raspy voice, mellow tone and a clever use wordplay, Souf Da GameChanger exhibits a talent unlike any other in the industry today. But his boldness as a musician wasn't always apparent. In fact, there was a time when he was younger when he almost walked away from music entirely.
"I have always loved music, but I was scared to perform for anyone when I was in high school because I had a raspy voice and I didn't want people to hear it and not accept me," he said. "Eventually I got into this mode this is me and there's no changing me and I'm gonna do exactly what I love, which is making music."
It started with him and Sambino forming a group by the name the SK Boyz. Sambino was the first to put him in the studio and showed him the ropes. Their sound and style became an instant hit in Jackson, and set the foundation for a career that would eventually see him go solo. Today he has already released a successful EP and is currently at work on a full album that he hopes to release in 2018 called "The Year the Underdog." The first single f that upcoming album is "No Squares in my Circle," which he just dropped in October. It's a song that makes a bold statement to anyone who wants to rag on his sound or style.
"If you're not on the same page that I'm on, then I don't have time for you," he said. "If you're not with me, you're against me. I don't have time for no squares in my circle. That's what the songs about. It's an upbeat song and I have someone singing the hook using auto tunes. It's a song that shows f my raspy voice in a way that I think catches everyone's ear automatically. It took me a couple years to perfect it. Da 6'8 Wonder DJ 2TALL definitely helped me work on it and took me from myself to groom me into an artist. And a lot people along the way said I wouldn't make it or told me I had to move to another city like Atlanta if I wanted to make it. But I like being the underdog. I like my odds. I'm going to stay true to where I'm from. Either you like me or you don't. I've never been a follower. And I would like to show other artists from Mississippi that you don't have to leave elsewhere to be successful, as long as you stay true to what you do."
To listen to Souf Da GameChanger's music, or to follow him on social media, please visit the following:
https://www.instagram.com/soufdagamechanger/
https://twitter.com/Soufgamechanger
https://soundcloud.com/soufsent
https://www.youtube.com/channel/UC-ddwez4T8X0y6oIllNbRXQ
Reverbnation: https://www.reverbnation.com/soufdagamechanger
For Bookings: 68wonder@gmail.com