A Word is Bond Tribute to Tame One & Hurricane G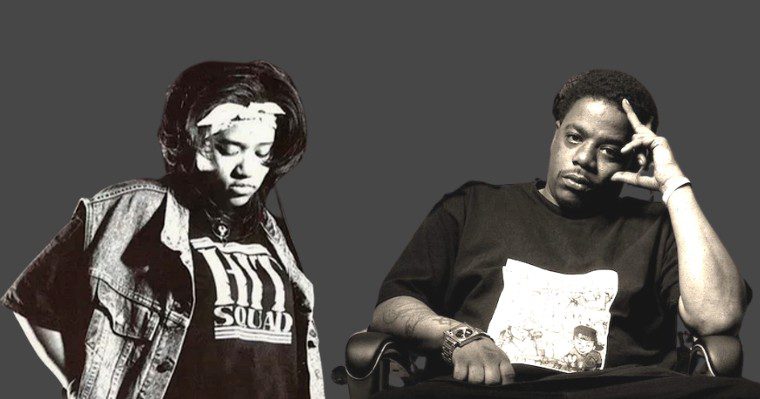 Hip Hop mourns once again. Just a few days ago, we lost Tame One of the legendary Artifacts. They made two classic albums in the 1990s and then worked on solo projects before reuniting and dropping a new album a few weeks back.
Hurricane G also passed away the same day. A dark day for Hip Hop, that's for sure.
The show this week honours them both. We start out with a Tame One tribute mix and then follow that up with a mix of new tunes from a variety of artists. We then close out this episode with a tribute to Hurricane G.
Warmest thoughts and condolences go out to their families, friends, and fans.
1) Tame One Tribute Mix
Artifacts & Buckwild – Facts
Artifacts – To The Chest
Tame One & Parallel Thought – Against The Grain
Larry Hobson & Benny 2 Bars ft Tame One – That is Raw
Artifacts – Wrong Side of Da Tracks
Tame One – Up 2 No Good Again
Artifacts & Buckwild – The Way I Feel
Artifacts – Lower the Boom
Del, Tame One, Parallel Thought – Before This
2) New Music Mix 
Che Noir ft Benny the Butcher – Wash the Dishes
Uncle Fester & Hatfield ft Mo Money Matteo, & Kye Claytonn – Nieces & Nephews
BoFaatBeatz ft G Fam Black & Young Zee – Rap or Death
Swamp Thing – Crossbones
NapsNdreds – Good Laud!
Scienz of Life – Warrior Awakening
Cormega ft Nas – Glorious
Falcon Outlaw – Honda Civic (MiLKCRATE Remix)
Strange Breed ft ScrmmbledEggs – Remedy (Reprise)
3) Hurricane G Tribute Mix
Cocoa Brovas ft Hurricane G – Spanish Harlem
Hurricane G – Mama
Hurricane G  – Underground Lockdown
Redman – Tonight's Da Night
Hurricane G – Roc U
Puff Daddy ft Hurricane G – PE 2000
Pete Rock ft Smif N Wessun & Hurricane G – Do It
Hurricane G – Somebody Else
Thank you for listening!
NOTE – Mixcloud will limit creators to a maximun of 10 shows soon. We will stop posting the weekly show there on thewordisbond profile to preserve the archive. New episodes will be featured under a different profile or elsewhere. Stay tuned for more info!
Original Air Date – November 10, 2022
Download This Episode
Downloads are available to Patreon supporters. You get weekly downloads and streaming links days before anyone else and can get even get on-air shout-outs, personalized mixes, and more.
Interact with us online
Facebook – The Word is Bond, Word is Bond Rap Radio, Chase March
Twitter – The Word is Bond, Chase March
Instagram – The Word is Bond, Chase March
Follow Radio Western on Facebook, Twitter, and Instagram