Psych Major shares "Peace Bridge" featuring Jamal Gasol, Wyze Wonda, DNTE & Toneyboi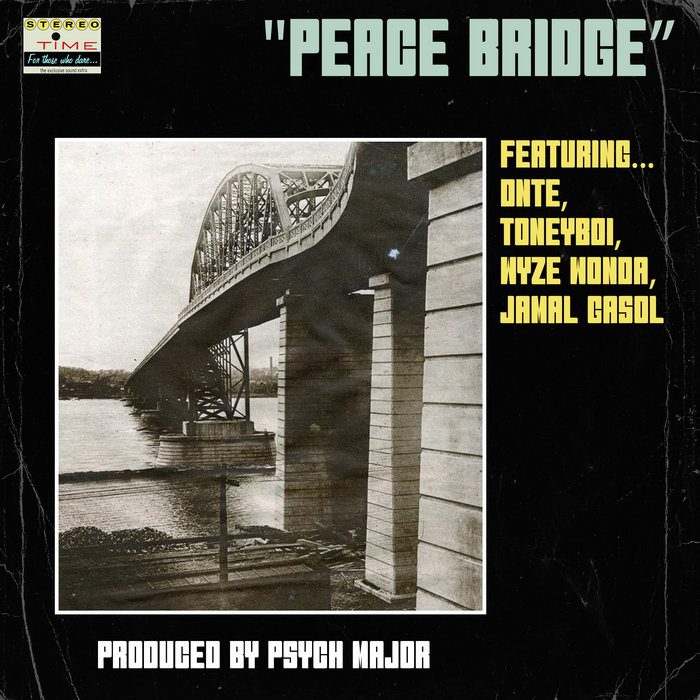 NYC emcee/producer Psych Major returns to the lab with his new single "Peace Bridge" which sees him teaming up with Jamal Gasol, Wyze Wonda, DNTE, and Toneyboi. The track is as gritty as they come and features pure lyricism from Gasol, Wonda, and Toneyboi as they each deliver vivid details of their respective endeavors over the snarling xylophone-driven beat by Psych Major. The track is named for the international gateway that links upstate NY to Canada and taps into the rapper's respective stomping grounds. Gasol represents Niagara Falls, Toneyboi is a Buffalo, NY emcee while Wyze Wonda and DNTE are from Toronto.
"Peace Bridge" (available digitally now) is the first new music from NYC emcee/producer Psych Major in several years, who had previously released music with his partner Dagha (Edan) under the moniker Noise Is The Trigger and a few loosie's with Reef The Lost Cauze.
Keep up with Psych Major |Instagram
Keep Up With Jamal Gasol: Soundcloud |Website | Instagram| Twitter