50 Cent and Young Buck have been feuding for a few months about who's the gay one and who owes who money.
That may now affect the entire G-Unit family.
Today, 50 jumped on IG with a subliminal aimed at a person (or people) who don't have what it takes for success.
"Some people are not built to make it, their habits and instincts will pull them right back to struggle. 🤨you put them on,they fuck up the package," 50 typed.
In the comments, 50 mocked the rest of G-Unit for not being able to do anything without him and then suggested Buck's behavior will cost Tony Yayo and Lloyd Banks too.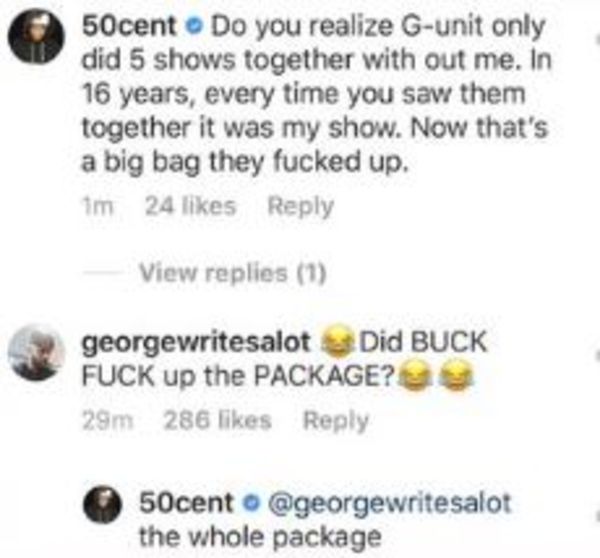 Today is the day for rappers to use social media to show off their fabulous…
There's an unreleased track from NBA YoungBoy that's been floating around on which YoungBoy says…
R. Kelly has been hit with a superseding RICO indictment in Brooklyn that alleges he…
End of content
No more pages to load