Armani Caesar Gets More Vulnerable on Full-Length Debut "The Liz 2" (Album Review)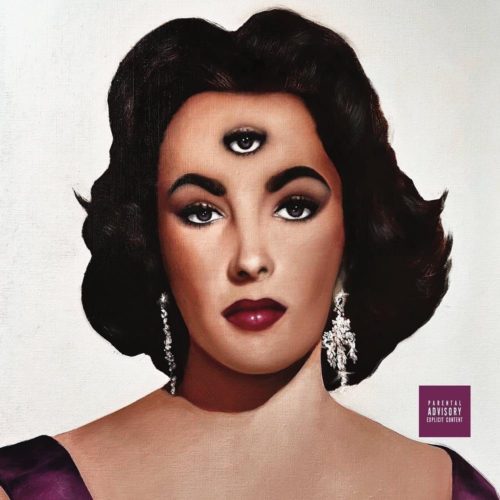 This is the 1st official full-length debut album from Buffalo recording artist Armani Caesar. Coming up in 2011 by dropping her debut mixtape Hand Bag Addict under Buff City Records, she would go on to follow it up with her sophomore tape Caesar's Palace in the fall of 2015 & her debut EP Pretty Girls Get Played Too a few years later. Then when the whole world shut down due to the COVID-19 pandemic in the spring of 2020, she signed to Griselda Records & totally refined her style on her last project The Liz that same fall. But as the 2-year anniversary of that EP approaches this weekend, Mani's back in the cut for a sequel.
After the intro, Westside Gunn comes into the picture for the guitar-woven boom bap opener "Paula Deen" produced by Camoflauge Monk getting in their battle rap bags whereas "Diana" takes a more lavish route to spit that raunchy shit & the Kodak Black verse was completely unexpected yet I don't mind it at all much like both of his appearances on Kendrick's latest album Mr. Morale & the Big Steppers this past spring. After the skit, "Mel Gibson" dives into dustier turf thanks to Daringer so Mani can charismatically flex just before Benny the Butcher & Stove God Cook$ come into the picture for the grimy "$100 Hiccup" reminding everyone how nice all 3 of them are in their own rights.
Continuing from there with "Survival of the Littest", we have Mani over some boom bap production from Denny LaFlare justifiably explaining why she's different than these other bitches in the game right now since a lot of females in the mainstream get a lot of unjust hate this day in age prior to the cloudy yet organ-laced "Queen City" admiring that she's all about money this year. "Liz Claiborne Jr." is a remarkably well structured 2 parter comparing herself to the late fashion designer, but then "Meth & Mary" picks it up from there with a sumptuous ballad about wanting a love like Method Man & Mary J. Blige in "I'll Be There for You (You're All I Need to Get By)".
"Ice Age" has a more colder tone to the instrumental fittingly expressing her love for all the finer things in this life while "1st Wives Club" brings a more jazzy boom bap flare as Mani's just singing her ass off telling her man that he doesn't own her. "Big Mood" talks about having stacks on deck over a more groovier instrumental while the symphonic "El Puro" links up with Conway the Machine so that they can both warn everyone to stay the fuck out of their lines.
The song "That Money Maka" speaks on using what she gots over a bare loop that's calming to the ear while the penultimate track "Snowfall" resurrects the R&B sounds of "1st Wives Club" except this time she's singing on top of some piano chords singing that she's in beast mode & counting her Ms. However, I find "Sike" with Queendom Come to be a bit of a mediocre closer to the album as it's basically a generically mediocre ass-shaker's anthem.
The Liz was an impressive departure from the styles of her pre-Griselda work, but I recommend that those who're still sleeping on here better wake the fuck up because this sequel right here as a full-length debut sees the 1st Lady of the Buffalo empire coming into her own stylistically. She's becoming versatile than before from the strip-club hit at the end to the more R&B & hardcore boom bap cuts on here with the lyricism coming from a more personal place.
Score: 8/10