Ash the Author x L Martin team up for a collaborative project titled 'W£$T'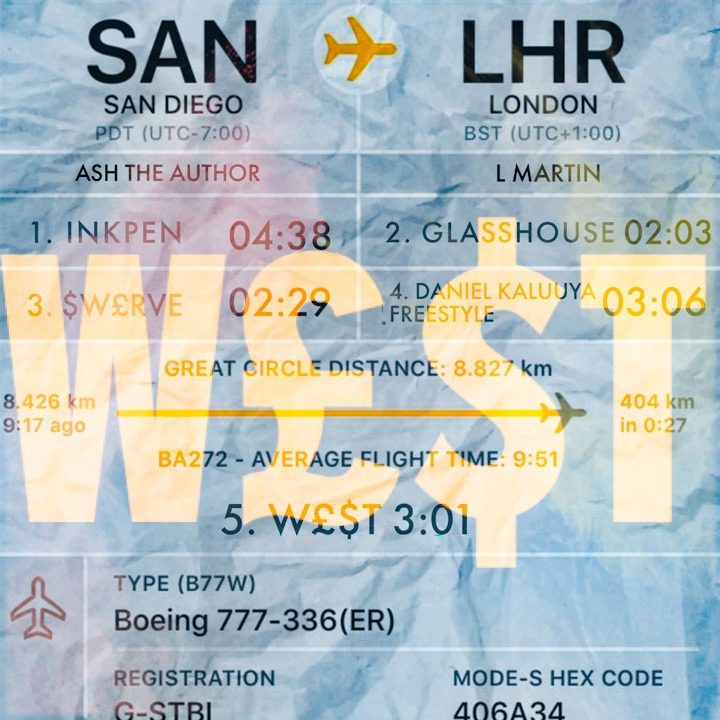 US-based artist Ash the Author teams up with UK emcee L Martin for a 5 track body of work titled W£$T.
The project opens up with the somber, reflective track titled "Inkpen" which showcases both emcee's pen game and knack for painting vivid pictures of their lives. The following song "Glasshouse" is an upbeat jam ripe with summery vibes and bravado-laden performances from both emcees. This is followed by the dark and punchy "$werve" which again brings t the fore the duo's lyrical dexterity and then some. This is followed by the previously released "Daniel Kaluuya Freestyle" and wraps up with the title track "West." Overall the production is soulful, punchy and the lyrics are evocative and engaging from start to finish.
Keep up with Ash the Author | SoundCloud:  Instagram