DIE-REK, Sojourn , Sareem Poems and Griffin deliver pure lyricism on "Get Nervous"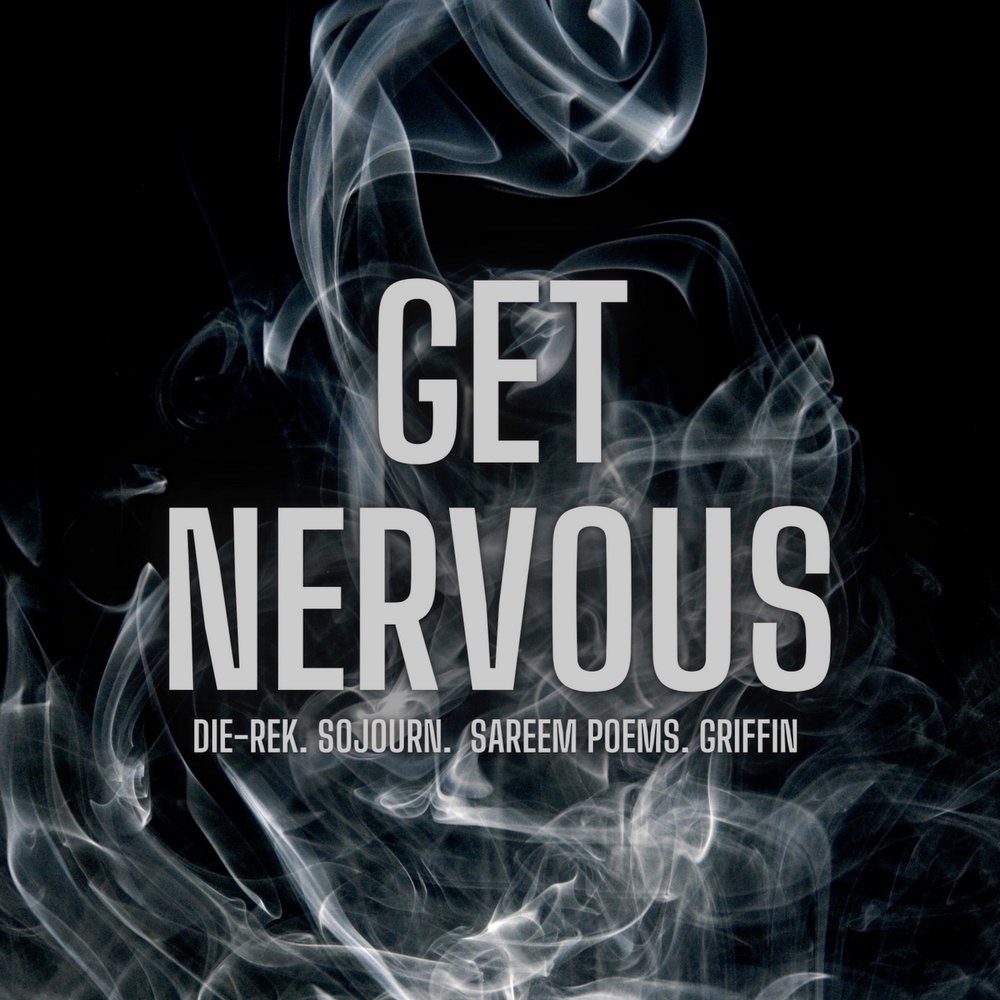 Toronto's Die-Rek is not hitting the brakes anytime soon and follows up with another solid gem titled "Get Nervous." The song is a hard-hitting lyric-dense posse cut that sees him teaming with fellow lyricists Sareem Poems (LA Symphony), Sojourn, and Griffin. Bolstered by a punchy and somewhat ominous backdrop, the emcees remind us of that good old era where dope lyrics were at the forefront. It's great seeing their different styles seamlessly connect bringing the theme in full circle as the weak opposition gets nervous. Once again, the production is solid and the use of that Busta Rhymes vocal adlib sure adds that edginess to it all.
Get "Get Nervous" on all DSPs here.
Keep up with  DIE-REK | Soundcloud: Facebook: Twitter: Instagram
Keep up with Sojourn | Website: Genius: Twitter: Instagram
Keep Up With  Sareem Poems: Spotify  | Twitter | Instagram