Jayme Fortune shares new project 'KTSA'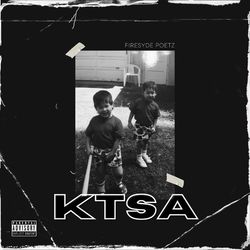 Jayme Fortune returns with a brand new project KTSA that sees him collaborating with longtime collaborator producer Gray Matter Beats. The 10 track body of work that follows his rap career and his eventual rebranding led him to do things differently.
The project opens up the moody track "Legacy" which details Fortune's current stance on all things pertaining to his life. Shedding his old ways and adopting a new lifestyle is his modus operandi now and he wants the listener to know it from the jump. This is followed by the dark trippy trap jam "Bang" that displays the rapper's resolve to take high risks for great rewards. In "Love we share" listeners hear a different side of Jayme Fortune as he teams up with vocalist James Hawkins for a smooth R&B infused track that dwells on keeping the peace within a blossoming relationship. On "White Gummi," he takes time to reflect on the good times and keeps all the bad energy away over a dreamy lo-fi backdrop. Other solid tracks include the Spanish guitar-driven "Caged Birds" and the pop-infused somber cut "Stopwatch (Remastered)" where he stops to smell the roses and show appreciation to the people he loves before it's too late.
Get KTSA on Apple Music//Bandcamp
Keep up with Jayme Fortune | SoundCloud : TikTok: Twitter : Instagram :Bandcamp