Jewish Rapper Kosha Dillz Disses Kanye West With New Single & Video "Death Con 3" (YE Diss)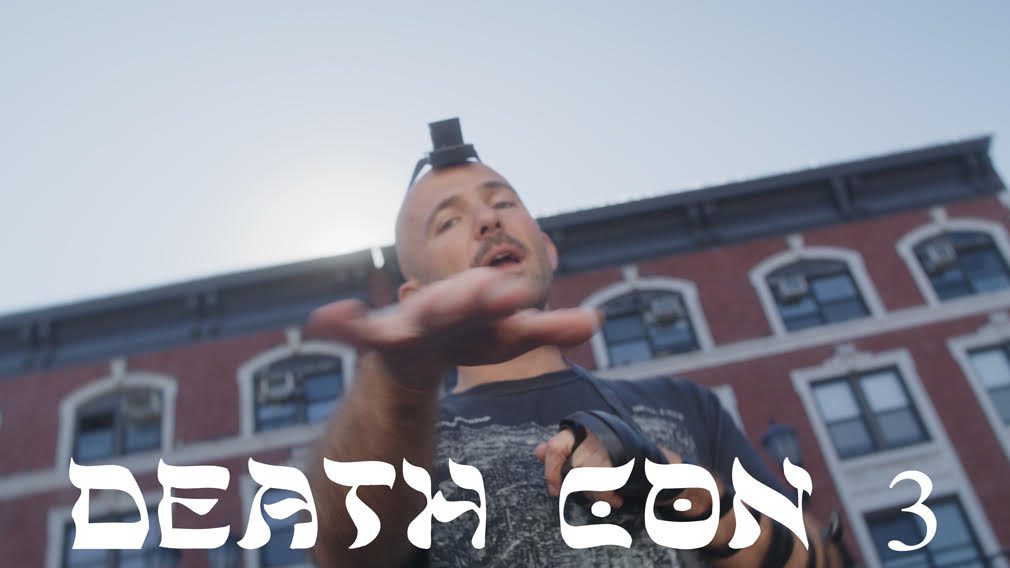 The latest flair up of Kanye West anti-semitism is nothing new for Kosha Dillz. The Brooklyn based Jewish rapper has made a career freestyling and touring with the likes of artists like Matisyahu and Wu Tang Clan, to Lil Dicky has been hacked by ISIS, and is consistently sourced when it comes to anti jewish hatred by famous artists. 
He has seen it happen over the years while branding himself with a different identity than most rappers. From Rapping in Spanish and Hebrew to Yiddish to last years viral Hanukkah song with Nissim Black, his buzzy moments from street shows outside Madison Square Garden with Fat Joe helped him earn a coveted spot on Nick Cannon's Wild N Out in the past few months(seasons18, 19 & 20).
The video for "Death Con 3" (Ye Diss) takes you through Crown Heights NYC and a 15-foot dreidel to display various Jewish references, and shows Jews of Color throughout the video. Kosha is the first and only rapper with a yarmulke on Nick Cannon's Wild N' Out on VH1, which was originally cancelled for similar anti-Semitic remarks.