Rav teams up with Ant and Open Mike Eagle for "Ass Backwards" [Video]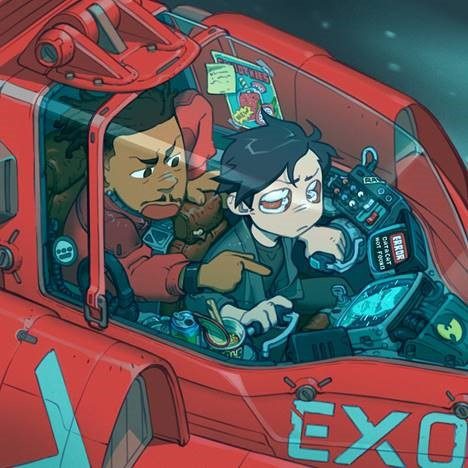 "Ass Backwards" is the newest release from emerging emcee Rav who recruits the production skills of Ant (of Atmosphere) and vocal assist from Open Mike Eagle. The result is a trippy cinematic piece that blends off-kilter soundscapes with a stream of consciousness raps that keeps listeners locked in with vivid imagery and out-the-box rhyme schemes. The song also comes with a visual made up of scenes from different animes adding an expressive touch to the thought-provoking track.
Rav was born in the former USSR and later moved to the US with his mother. That was where he fell in love with music and hip-hop.  He will also be joining Kill Bill: The Rapper, Scuare, and Airospace on The Out of the Woods Spring tour under the aegis of Exociety.
Get "Ass Backwards" on Apple Music, Spotify, Deezer
The Out of the Woods tour dates: 
 March 21AtlantaAisle 5 //March 23Tampa Crowbar //March 24Miami Gramps //March 25OrlandoThe Abby
//March 27Austin CATIL// March 28 Houston Bronze Peacock (HOB) //March 30Dallas Cambridge Room
April 1Phoenix Rebel Lounge // April 2 Santa Ana Constellation Room// April 4Los Angeles El Rey //A pril 6BerkeleyCornerstone // April 8PortlandPolaris Hall 
// April 9SeattleVera Project//April 11Salt Lake CityKilby Court //April 12DenverCervantes Other Side //April 15Minneapolis7th Street Entry
//April 16MilwaukeeBack Room at Collectivo //April 18ChicagoSubTApril 19DetroitThe Blind Pig //April 20TorontoThe Garrison 
//April 22Lakewood, OHMahall's //April 24BurlingtonHigher Ground Showcase Lounge //April 25BostonMiddle East downstairs //April 26BrooklynKnitting Factory
//April 27PhiladelphiaFirst Unitarian Church//April 28DCPie Shop SOLD OUT