Speech Debelle takes us deep into "Atlantis" [Video]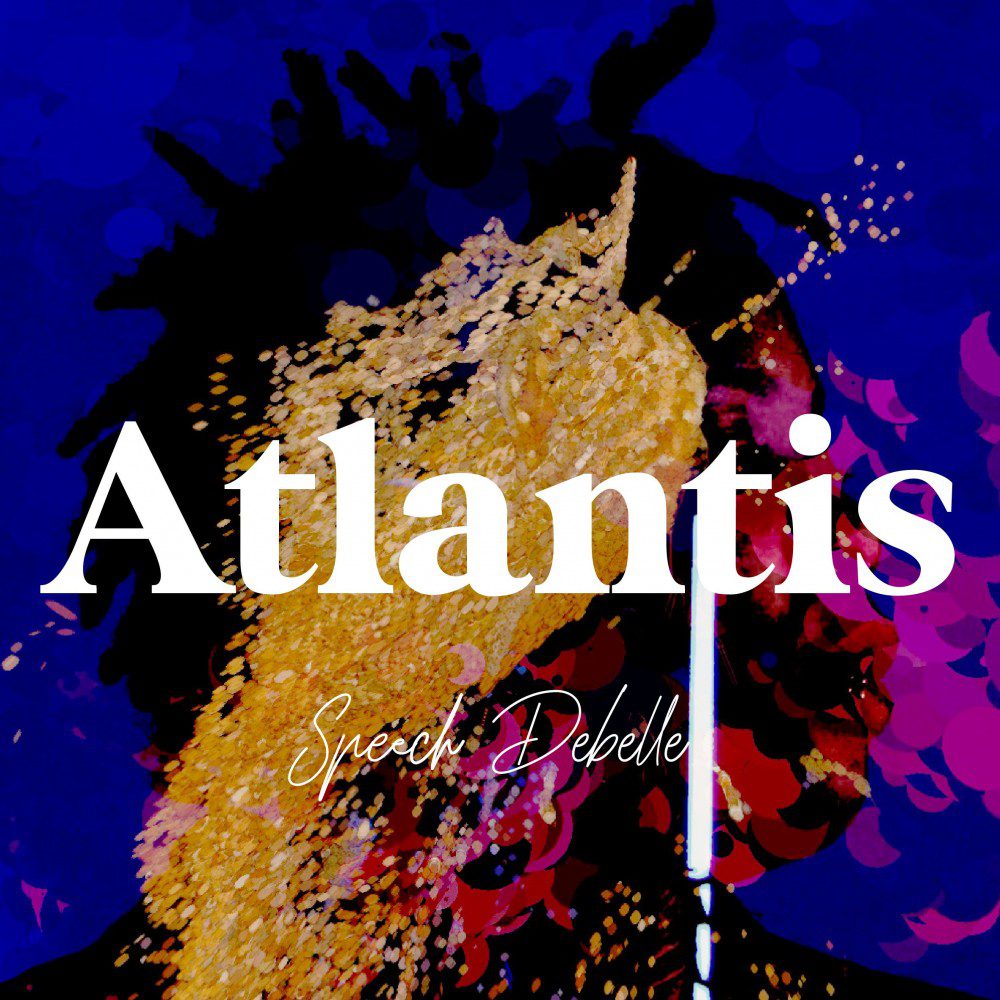 Mercury Prize-winning artist Speech Debelle returns with her new single "Atlantis" which is the follow-up to her previous release "Away From Here" which saw her teaming up with vocalist Baby Sol. The soul/hiphop infused record once again showcases her versatile songwriting and genre-bending approach to music. The production has a bit of lofi, neo-soul and chill hop with a distinctive hip-hop vibe as she delivers engaging verses that explore the concept of self-reliance and belief in one's inner strength and wisdom. Lines like "You are like a dream/ Many hearts beat for you/You were never meant to breathe underwater" reinforce the theme from a nuanced perspective of living up to one's potential.
The single comes with a cinematic visual that explores an atmospheric and psychedelic underwater world and it's a collaboration with Tupac Martir, whose work spans the fields of lighting, projection and video, sound design, music, and composition. The use of psychedelic and abstract motifs sure adds an alien aquatic aesthetic to the video.
"Atlantis" is taken from her forthcoming new album Sunday Dinner on a Monday set for 2023. The project has been mixed and mastered by Grammy-nominated and MOBO award-winning mixer and engineer Clinton McCreery (Enny, Kofi Stone, Manik MC), with writing and production from Skripture (Will.i.am, Gregory Porter, Basement Jaxx), and collaborations with Dem Drums, Jamaican production team Island Wav, Kensaye, and Mark Cake. It includes features from English contemporary pianist and composer Neil Cowley (Adele, Emeli Sande, Maribou State), Miss Baby Sol, Dylema, Alyesha Lei and Ruth Sax. 
 Sunday Dinner On A Monday is an examination of family, friends, lineage, and ancestral DNA, through the lens of afro-futurism. "It's about how we imagine and then create our own futures", says Speech. 
Stream on SoundCloud, Spotify, and YouTube.
Keep up with Speech Debelle | SoundCloud: Twitter : Instagram