ST3PH and Parris Wright team up for "EYE Remember" [video]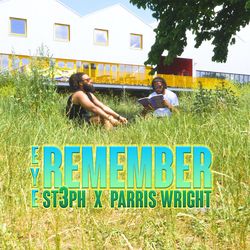 St3ph teams up with producer/artist  Parris Wright for a solid collaboration titled "EYE Remember." The track blends a smooth guitar line with a moody punchy drum groove that serves as the perfect backdrop for the duo to deliver their distinct musical styles.
Get "EYE Remember" on Apple Music, Spotify, Deezer.
.
Keep up with  St3ph | Soundcloud: Facebook: Twitter: Instagram