Thirstin Howl The 3rd Enlists D.V. Alias Khryst In "The O.G. (Open Grave)" Video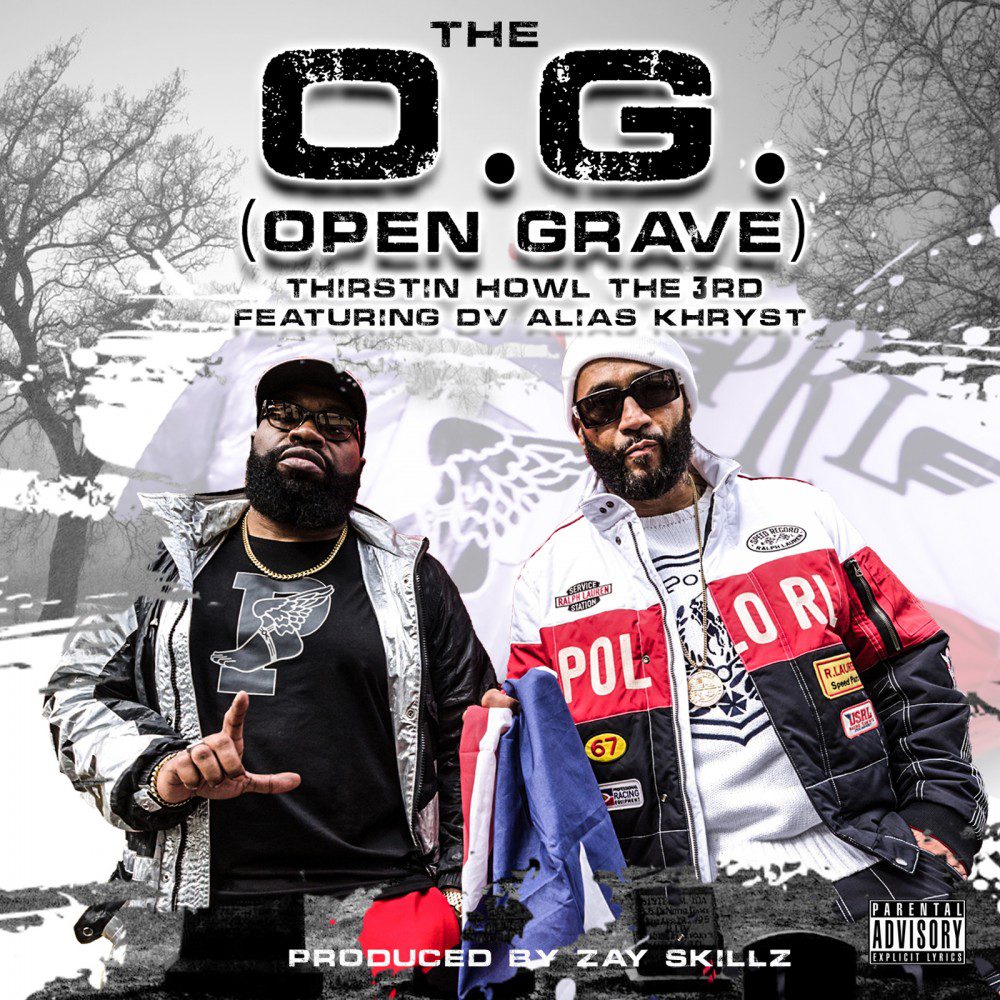 The Polo Rican & Lo Life General, Thirstin Howl The 3rd delivers visuals for his latest single "The O.G. (Open Grave)." The track is produced by Zay Skillz and features D.V. Alias Khryst and was shot on location in Harlem, Staten Island, Long Island, Bushwick, and Jersey.
"The O.G. (Open Grave) is a term I use to describe the older generations of thugs who haven't matured in life by using their harsh experiences in the hood for the betterment of their families and communities." – Thirstin Howl The 3rd 
Howl and his wolves send out a message of positive change to the so-called vets of the streets. His lyrical whip lashings are heightened by a backdrop reminiscent of M.O.P.  early days. D.V. Alias Khyrst contributes to the echoing hook with his signature rugged vocals.
Not everyone is equipped to run with Howl and his pack of wolves, and not everyone is equipped to transform a thug mentality into positivity. Watch "The O.G. (Open Grave)" and above and stream the single on the preferred platforms below.
"The O.G. (Open Grave)" on preferred platforms – http://bit.ly/10iakYZ
Video shot by 3Ways and Rudy 
Connect with Thirstin Howl The 3rd
SKILLIONAIRE GLOBAL ENTERPRISES
SKILLUSION FILMS
THIRSTINHOWLTHE3RD.COM
YOUTUBE.COM/THIRSTINHOWLTHE3RD
TWITTER.COM/THIRSTINHOWL3RD
FACEBOOK.COM/VICTOR THIRSTIN HOWL DEJESUS
INSTAGRAM.COM/THIRSTINHOWLTHE3RD