Top instrumental submissions EP3 Aug 2022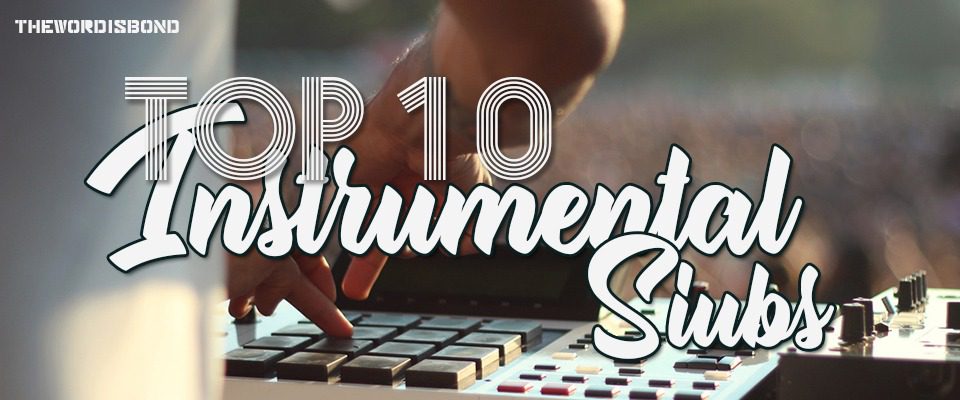 We at TWIB are tasked with bringing you the best of the best on our weekly lists. Submissions come from around the globe and trust when we say only the cream of the crop will be selected. As usual, sit back relax and enjoy the latest sounds from the most talented producers, and don't forget to show them some love by following them on all social media platforms
If you like this article check out our previous entries HERE
Natalama "Discipline (Meditating In The Dojo)"
Natalama drops the new release "Discipline (Meditating In The Dojo)", a dark beat that is ripe with dynamic sound design, pulsating basslines and distorted synths and arpeggios that weave through the track like bikes through traffic. He adds that the main sample is from Ski Beatz's drum packs.
HART – "504"
London-born, Sheffield-bred producer HART shares her new effort "504" which sees her blending cinematic textures with nu-jazz elements in her own unique way. The track slowly builds up into a somewhat psychedelic and off-kilter piece ripe with airy melodic hums, ethereal strings and synths laced over soft drum grooves.
The Independent Sound – "Land of the Brave"
Canadian producer The Independent Sound makes his entry on our list with "Land of the Brave". The style of production is cinematic and eclectic, the guitar licks have a country feel and the pop-infused arrangement also gives it that contemporary feel.
3League – "Santiago"
3League's "Santiago" is a Latin-tinged summer instrumental ripe with lush guitars, dreamy strings and punchy drums to boot. It's perfect to ride to in your car or use as a morning picker upper.
Ogi feel the Beat & Lofi Bee – "Heart For Yesterday"
Producer Ogi feel the Beat returns to our list with "Heart For Yesterday", a lofi/soulful beat that sees him collaborating with Lofi Bee. The track is ripe with nostalgic and solemn textures. The drums are mellow too and the dynamics are progressive.
DaMarcus VanBuren – "Hip-Hop Friday (Instrumental Version)"
prolific producer DaMarcus VanBuren pays respect to his favourite music genre with "Hip-Hop Friday (Instrumental Version)". The track has an anthemic string and cinematic texture underpinned by punchy boom-bap drums and it's perfect for one's morning running or workout regimen.
L.Dre – "Fool's Gold"
L.Dre shares "Fool's Gold", a chilled lofi-soul track made up of soft vocal hums, mellow low tones with sublime basslines and head nodding drum grooves. The track is taken off the Side A of the forthcoming the All Things Considered Vol. 2 curated by Ta-ku of 823 and Garth from Butter Goods.
watch the video here
Ethan Cage – "Dark Hero 2"
Emerging producer Ethan Cage drops his new beat "Dark Hero 2" and it's quite well crafted. The drums are hard, but the cinematic textures work well and get the job done. Do hope to hear more from him.
2D2 – "base de rap underground"
Spanish producer 2D2 comes through with "base de rap underground" a chilled but punchy boom-bap track ripe with haunting textures and a weird synth to boot. It's different but engaging as well.
Wizard Death – "crystal"
Wizard Death caught our ears with "crystal" a sublime and lofi-infused beat ripe with lush textures and dreamy riffs. Taken from his moving still EP.
Yuzostate – "Mubin"
Yuzostate's "Mubin" is a jazz-inspired lofi hip hop track off his new album/beat-tape 'New Life'. The track is ripe with solemn strings, rich keys and soft textures that are as reflective as they come.
Nick Truant – "Martim"
Greek producer Nick Truant unleashes his new effort "Martim", a string-laden piece that is quite melancholic and sombre. The piano riffs are also a solid addition to the track.
FriendlierBear – "Aerate"
FriendlierBear's "Aerate" is as melancholic as they come. The drums are punchy and the soothing keys have a reflective aesthetic as well. Overall, it's perfect to chill and relax to.
Lilx Brxaker – "No More"
Lilx Brxaker raises the ante with "No More", a sombre and cinematic trap beat that hits the mark. From the lush keys, warm textures and soft drum grooves, listeners get a whiff of what the producer has been cooking. "No more" is an instrumental track released on 10 august 2022. This track
Nas – VISUALIZING THE REALISM (Nas remix) (Remix by LESSTHANTHREE)"
Emerging producer LESSTHANTHREE drops a Nas/AZ-inspired beat titled "VISUALIZING THE REALISM" which sees him chopping up vocal samples from the classic "Life's a bitch song" and revamping it into something new and different.