Vincent, The Owl Unites With His Piss Mob Crew For "White Chalk Lit" Visuals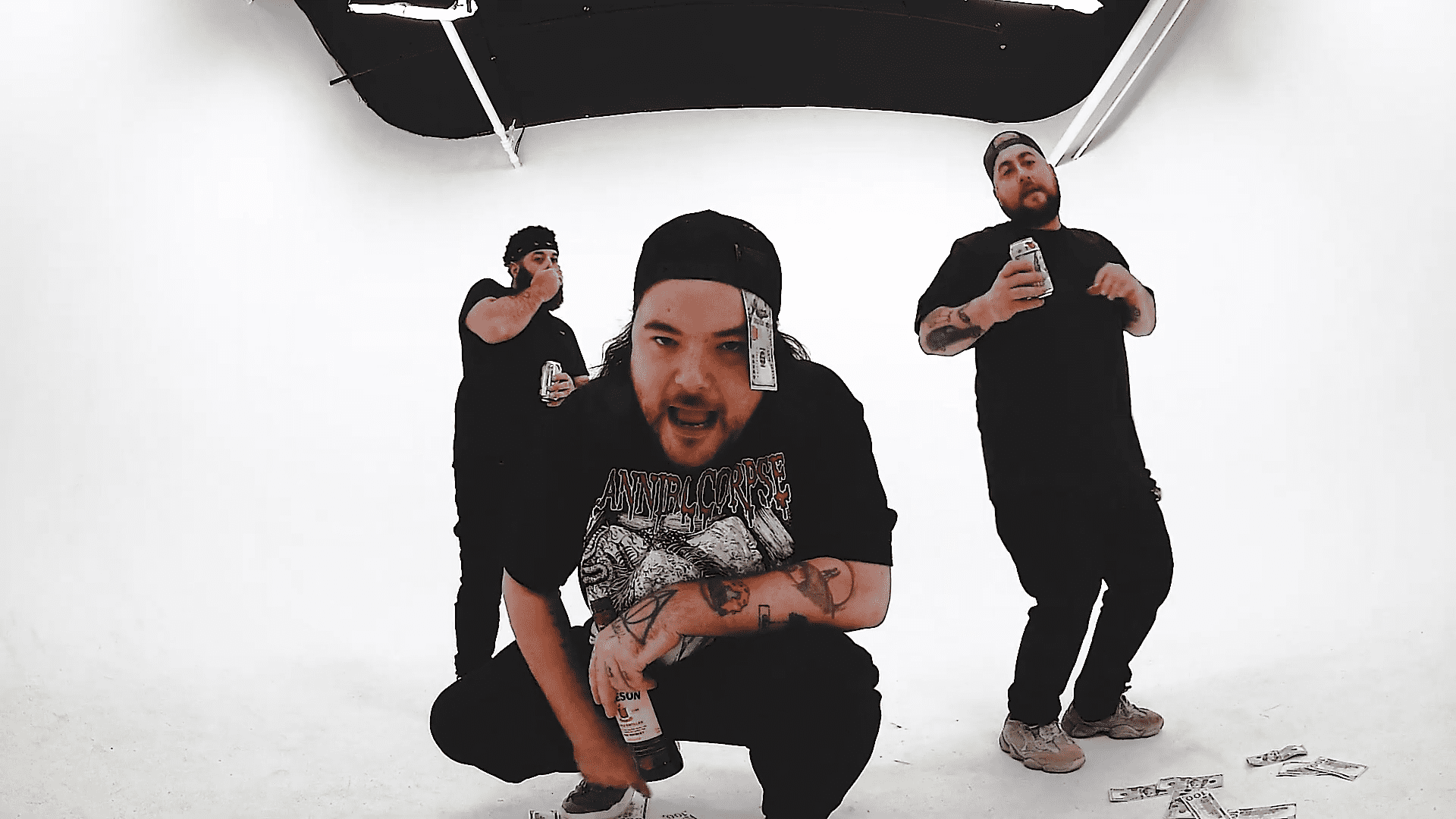 New Jersey's Vincent, The Owl is keeping pressure on the opps with yet another single and video off his upcoming "AA Was Lit But We Don't Quit." The title of the new drop, "White Chalk Lit," is a play on white chocolate, andthe song is a posse cut with The Owl's Piss Mob compatriots Chris Grau and Charlie Dolo.
The J Brav beat sounds like it was sampled off a badly warped record, like the loop itself is drunk. While the raps are full of top shelf punchlines like when Vincent says, "My shit is like having sex in the woods, fucking intense (in tents), honey / that's your friends bands, buddy / stop flexing rent money."
The video features the Piss Mob getting rowdy and downing brewskis under a nondescript bridge. The visuals are directed by suoicsnocnu, you applies a number of filters and intentional glitches to the footage.