Curtis Foster's 3rd EP "Slasher's Delight II" Recaptures the Magic of It's Predecessor (EP Review)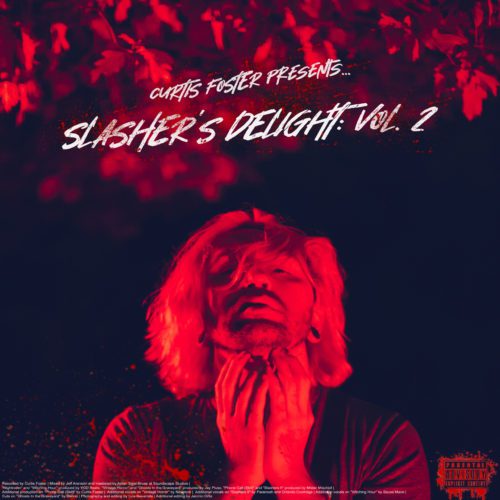 This is the 3rd EP from Chicago emcee Curtis Foster. Coming up in the fall of 2020 off his last 2 EPs Innertia & Slasher's Delight respectively, he has since spent the last 2 years giving us singles such as "Ambition" & "Bad Memories". But with the 2 year anniversary of Slasher's Delightpassing by this weekend, Curtis is choosing to celebrate in the form of a sequel considering that we're in the Halloween season currently.
"Nightrover" is a blaring yet grueling trap opener with Curtis talking about being at the hands of such whereas "Vintage Horror" dives into boom bap territory with Novatore assisting him in vivid spitting the wicked shit. After the Phone Call" skit, we have Orlando Coolridge coming into the picture with Curtis & Novatore for an atmospheric yet rattling trap sequel to "Slashers" off the predecessor while the penultimate track "Ghosts in the Graveyard" returns to the boom bap bringing you the hardcore. And to finish off the EP, the Seuss Mace-assisted "Witching Hour" comes through with an occult trap banger talking about putting spells on his competition.
If you loved the boom bap/trap sounds & horror-themed lyricism that made the original Slasher's Delight my favorite body of work of his to date, then you're gonna like the sequel almost as much. In comparison to the predecessor, the sounds that it brought to the table are being refined & the pen-game's nearly as gruesome.
Score: 7/10