Westside Gunn Ends the HWH Series in Style on "10" (Mixtape Review)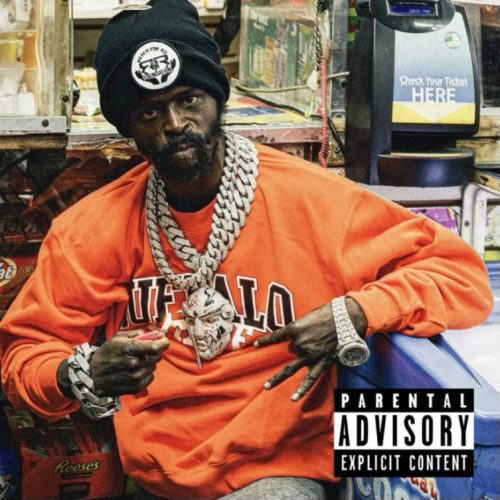 This is the 11th mixtape from Buffalo emcee, songwriter & entrepreneur Westside Gunn. Whether it running one of the hottest hip hop labels in recent memory to his first 2 full-lengths FLYGOD & Supreme Blientele, he truly has proven his legend status & that he's to be a force to be reckoned with all in only the span of 7 years. just put out his last tape PEACE FLYGOD over the summer & with in tradition to the Halloween season, West is dropping the true conclusion of the decade long Hitler Wears Hermes mixtape series after originally dropping the 8th & 9th installments last fall.
After the intro, Doe Boy tags along for the trap opener "FLYGOD Jr." produced by West's son hence the title to spit some gangsta-laced braggadocio whereas "Super Kick Party" works in a sample-based boom bap instrumental courtesy of Conductor Williams talking about being athletes & running this shit even from behind bars. A$AP Rocky & Stove God Cook$ both come into the picture for the uncanny yet dusty "Shootouts in Soho" getting on their hustler shit, but then Black Star tags along for the soulful "Peppas" to blend their conscious styles with Westside's flexing & him using an excerpt of his appearance on AEW Rampage last month for the outro is the ultimate flex.
Meanwhile on "Nigo Louis", we have West over a drumless yet groovy beat with a guitar talking about hitting shit in broad daylight leading into the Rome Streetz-assisted "BDP" spitting that fly gangsta shit accompanied by a crooning boom bap instrumental. The Margo Guryan flip from Swizz Beatz throughout "Science Class" with Busta Rhymes, Ghostface Killah, Raekwon & Stovey is remarkable as the 5 talk about being the plug just before "God is Love" weaves a drumless sample into the fold prior to a beat switch during the last minute & a half as Estee Nack & Stove God talking about how they done made this work.
The song "Switches on Everything" with Run the Jewels has a jazzier sound to it thanks to Mike Shabb admitting the only way to get them to leave the crib while the penultimate track "Mac Don't Stop" turns the jazz levels up to 11 with the help of Pete Rock spitting that gun talk. "Red Death" however ends the tape with an epically grimy 10-minute Griselda cut produced by none other than The Alchemist showcasing the unique styles of everyone who laid & killed their verses.
Now as solid was Hitler VIII & IX both were in their own rights, X to me is a great note to end the iconic Halloween mixtape series on & I wanna thank West for all the memories that it's given me along the way. It's more focused than PEACE FLYGOD as expected, the features all compliment him in their own respective fashion & the production throughout is just absolutely stellar.
Score: 8/10