Your Old Droog Releases 4th EP of the Year with "The Yodfather" (EP Review)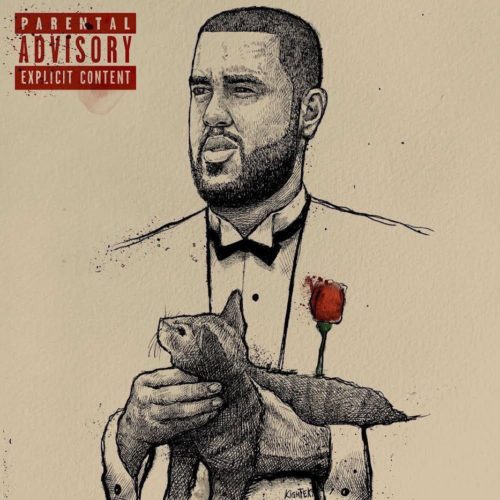 Your Old Droog is a Ukrainian-American underground MC who caught my attention when he dropped his self-titled debut. Many actually first thought he was an alter ego of Nas given that their voices are somewhat similar, but eventually became a legend in his own right off later projects such as Packs well as It Wasn't Even Close, TIME & more recently the Nicholas Craven-produced YOD Wave that dropped this past spring. YOD Stewart & Yodney Dangerfield both weren't as great in my opinion, but certainly had it's highlights at the same time & had interest in his 8th EP over here which I don't mind in light of him going on Twitter saying he'll drop a 6-track EP the next time someone complains to him about another 7-track EP.
The "WW3" freestyle kicks off things off with a drumless soul loop & Droog talking about wanting to get this money before the world ends whereas the Tony Touch freestyle works in a flute courtesy of Sadhugold calling himself the rap Leo DiCaprio. The David Bowie freestyle jumps on top of some impressive vocal chops throughout to talk about being on the road to victory just before "Francis Ford Coppola" comes through with a jazzy boom bap sound expressing his plan to achieve the impossible.
"Droogie-La" is most definitely my favorite song on the EP from Madlib once again putting his unique ear for samples on display to Droog's hardcore lyricism while "Zubin Mehta" starts off in drumless chipmunk soul territory talking about standing out in the pack like Lil B. The Munchos freestyle returns to a jazzier sound warning that your homie don't want the fade kin to song endings with the 3rd & final installment of "90 from the Line" ending the EP in abstract boom bap fashion.
If this is the last EP we're getting from him in 2022, then I'd say it's a solid conclusion to the 4 that we got. The production's just as decent as the last 2 were, but Droog most definitely has one of the best pen-games in the underground today & he definitely makes it a point to remind everyone that here. Whether it's an EP or an album next year, I''m always looking forward to hearing new music from him.
Score: 7/10