APEX ZERO presents "DRUMMER WARRIOR STORYTELLER (PART ONE)" [FULL FILM]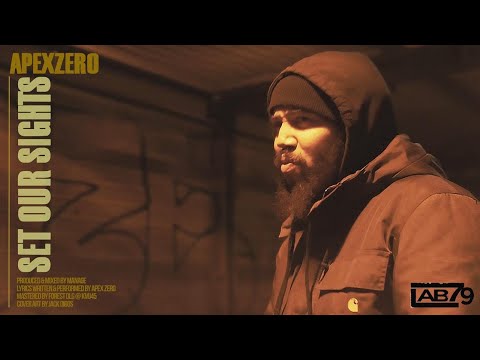 London, UK-based multi-faceted rapper/spoken word artist and visual artist Apex Zero returns with a compelling piece of art in visual form. Entitled "DRUMMER WARRIOR STORYTELLER (PART ONE)", the piece is a 14-minute epic body of work that explores the dynamics of life from different viewpoints. The overarching theme of the project encapsulates Nigerian author Chinua Achebe's perception of storytelling. Starting with the drummer who calls and gathers the people to the warrior who experiences the horrors and victory of war to the storyteller who collates and recounts the history and embodying the memories of those who survived. The record is a blend of spoken word laced with dark brooding hard-hitting soundscapes that blend perfectly with Apex's visceral rhyme schemes, thought-provoking subject matter, and insightful approach to delicate real-time issues.
The visual film is as thrilling as it gets with its seamless storytelling that blends music, and art with expressive dance and somewhat abstract motifs that threads each track together. There is quite a lot to unpack here as well we get to experience a myriad of sounds and cultures from the motherland with a profound and nuanced lens.
Drummer Warrior Storyteller (Part One) is produced in collaboration with Steph Be, Theo 'Godson' Oloyade, Alethia Antonia, FUBUNATION, 3000CeanHill, Chiba Visuals, Informotion Worldwide, Village 101, GlobalFaction, Breakin' Convention, Charlita 'Lita-Styles' Hall, Ekua McMorris, Dora Lam, Anna Beel, Ukombozii Ancestral Drums, Micall Parknsun, Al Lawson, In:Theory, Crazy Haze, Mazzi & S.O.U.L. Purpose, Nilotika Cultural Ensemble and is supported by Arts Council England.
Keep Up with Apex Zero: Instagram : Facebook : Website: Twitter : Soundcloud