Brando Bambino and Planet Asia take flight in "F-16s"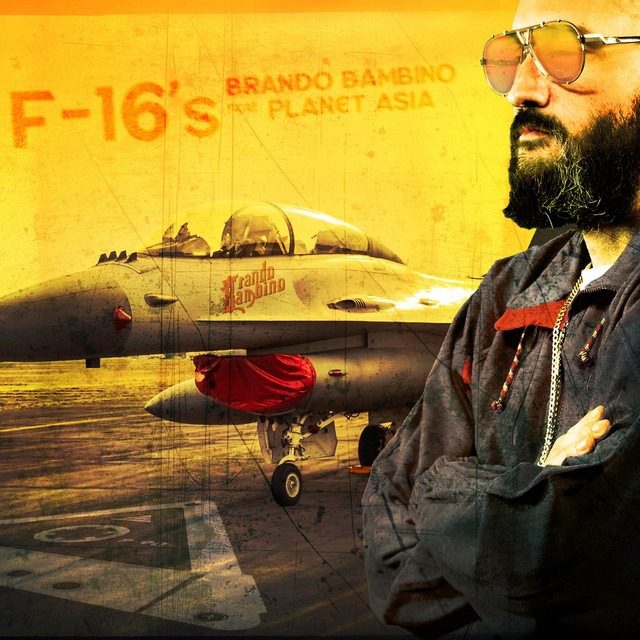 Brando Bambino  links with veteran super lyricist Planet Asia  and gears up to drop heat-seeking verbal missiles in the " F-16s". Over the haunting and crunchy soundscape provided by Pyramid Tapes, both emcees go for the jugular with vivid and gripping lyrical schemes that lovers of rap would appreciate.
"F-16s" is taken from the Bandito LP Available Now (8/12) on Vinyl, CD & DSP on Man Bites Dog Records.
Listen to " F-16s" on Bandcamp | All Streaming Platforms
Keep up with Brando Bambino | Bandcamp: Facebook : Twitter : Instagram