G. Fisher , Kidd Called Quest and Kool G Rap are "Rocking Wit The Greatest"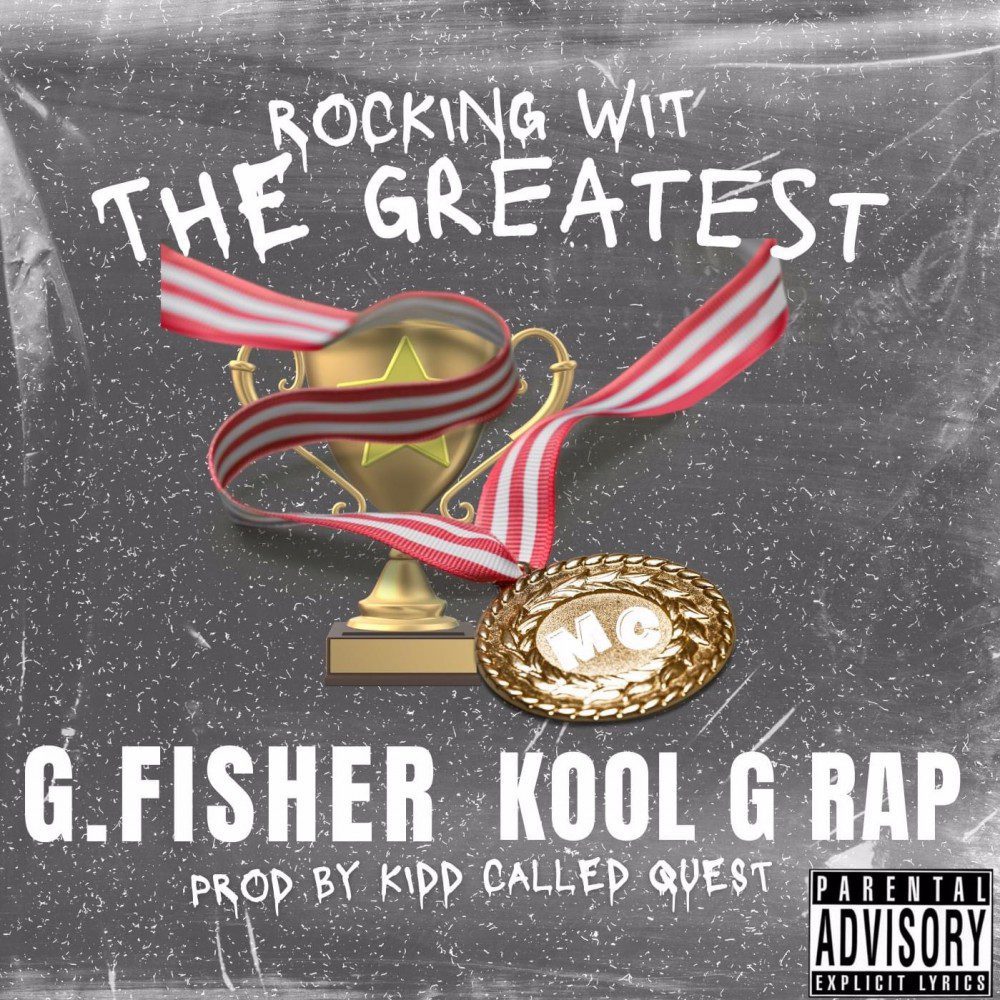 The Bronx, NY lyricist G. Fisher is bringing that beloved NY sound back with the new single"Rocking Wit' The Greatest."Tapping one of the most influential emcees of all time Kool G Rap to rock with him over a Kidd Called Quest soundscape. The production is anthemic and punchy, which is perfect for both emcees to deliver hard-hitting bars that would make listeners do the screw face. G.Fisher opens up the salvo with lines like "Plus I'm flying on fire like I'm Icarus/ Niggaz want the smoke and it's cool 'cos I'm Carcinogenic" followed by Kool G Rap who reminds us why he is a true OG with his characteristic rhyme couplets and vivid lyricism.
This track is taken from G. Fisher's newly released album Superfly Returns which also features guest work from O.C., Termanology, Curtis Coke, Whispers, D Dave and Michelle Singz. Besides Kidd Called Quest, Production is handled by Motif Alumni (Westside Gunn, Eto), D Dave, StoopidPhatBeats, X Syde-FX, Soultronik, Chuck Platinum and Yankees Pro.
Stream / Purchase track here.
 Keep up with G. Fisher  | Twitter: Instagram
Keep up with Kool G Rap  |  Twitter: Instagram
Keep up with Kidd Called Quest|  Twitter: Instagram