Kings Cvstle share new 'En Route (E.P)'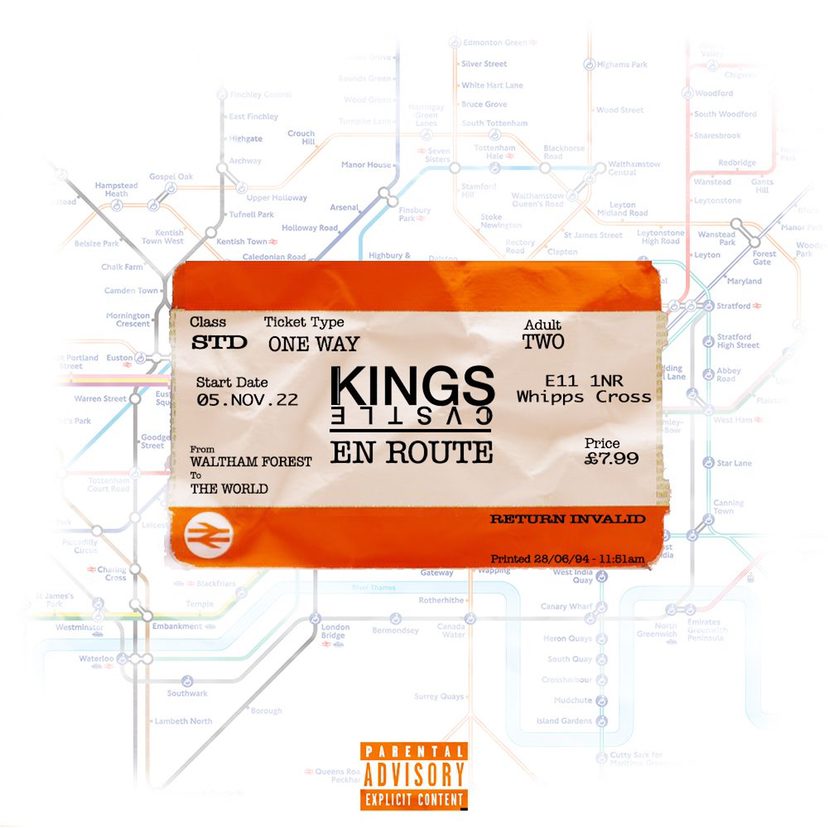 East London-born identical twins Kings Cvstle just released their debut EP  entitled En Route which is made up of 6 tracks that explore a handful of topics. Ranging from their humble comeuppance, daily struggles, and display of vulnerability, the twins deliver something short, cohesive, and refreshing.
The project starts off with the somber "Pour My Heart Out" featuring singer/songwriter Marz Fay which details the concept of change and taking hard decisions in the face of adversity. This is followed by a skit by spoken word artist Mindful Poet leading into "Don't Stress" which dives into trying to fix a broken relationship and the unpredictable variables that come with it. On "Rome", the twins team up with Paradox for a poignant origin story-type track that gives listeners a glimpse into their lives. From acknowledging their mistakes and shortcomings, the rappers dig deep and implore listeners that it takes baby steps and Rome wasn't built in a day so don't rush the process. The final two tracks "Proud" and "Believe In Me" are reflective and distinct as they come and reveal some more intimate side of the artist as they slowly peel back the many layers that make them tick. The former features rapper Dale May and is made up of a melancholic piano riff and soft drums while the latter is a gritty boom-bap record that sees the twins setting darts toward the industry snakes and vampires who try to take advantage. King Kashmere joins them on the track and adds his own 2 cents with his gruff and emotion-laden verse.
Keep up with Kings Cvstle | Soundcloud: Spotify: Spotify: Instagram