Lil Guillotine and Rare MC go against the system "In America"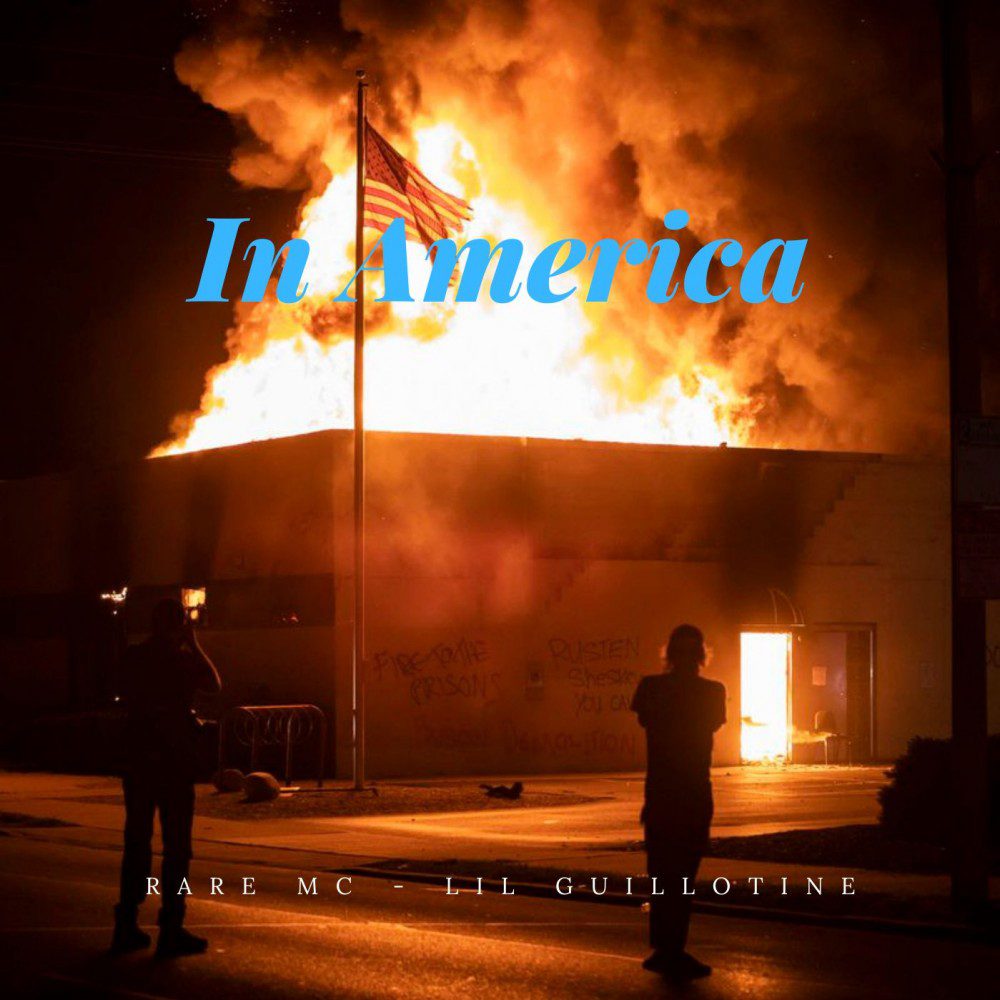 "In America" is a politically charged track crafted by Lil Guillotine and Rare MC who proceed to tear down the corrupt system in the US of A. Backed by a gloomy hard-hitting backdrop, the Madison WI based hip hop pair take shots at the powers that be and explore the ingrained systemic racism and the need for reparations for black people.  The duo deliver a no holds-barred performance ripe with gusto while laying the hammer down on so called nationalism and the rabid racism it enables and perpetuates. Featuring heavily syncopated scratching in the bridge, "In America" is set to nostalgic west coast hip hop sounds with 808 synth organ effects dominating the melody, invoking 1990's hip hop stylings.
Lil Guillotine has appeared in Teen Vogue and Glitter Magazine for his activism and has done shows in London, New York, Paris, and many more, Rare MC is a long-time underground hip hop veteran on the scene.
Keep up with Lil Guillotine | SoundCloud: Facebook: Twitter :Website : Instagram