Monster Florence find solace within the "Midnight Club"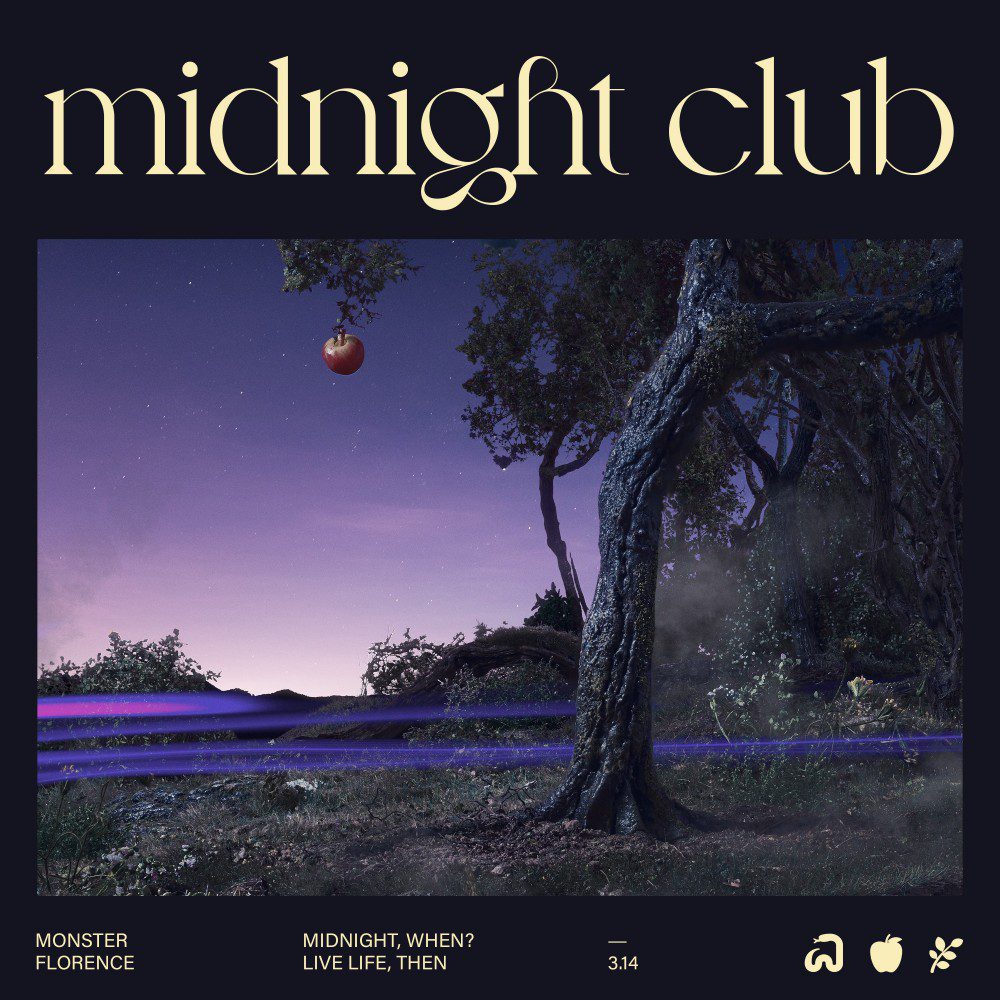 Hailing from Colchester, the acclaimed six-piece alternative hip-hop band known as Monster Florence has perfected its art and infused sounds that blend rap, alternative pop, indie, psychedelic rock, and more. Their latest effort titled "Midnight Club" is a nod to the retro video game of the same name and an insightful look at the concept of unison. The production is eclectic and makes use of lush synths, bouncy drums, and crisp textures, and the lyrics are as vivid as they come.
The vocalists Alex Osiris, Dream Mclean, and Wallace Rice sure bring different feelings to the track fusing fiery raps with expressive melodic runs while producer Tom Donovan, multi-instrumentalist Jonny Poole, and drummer Cameron Morrell help build the perfect backdrop.
"Midnight Club" is taken from Monster Florence's forthcoming album Master System, a thirteen-track body of work that dives into the pros and cons of technology in the world we live in. It's also a slight nod to retro sci-fi flicks and then some.
The album's artwork depicts Adam and Eve in the Garden of Eden – only they've been replaced by two androids. Artist Scribbler explains: "The robots in the Garden of Eden represent the idea of man playing God. Artificial intelligence, the metaverse and etc are, in a way, a crude mockery of the natural world and the way we interface with it. The forbidden fruit can speak to many temptations with eventual catastrophic consequences. Whether that be climate change or AI sentience, that's up to you. It's more an observation than a point of view"
'Master System' Tracklist:
Widow

Bad Graphics

Borstal

Lag

Relax Featuring John Cooper Clarke

Somewhere (Interlude)

Spaceman

If Dreams Could Be Sold (Interlude)

Midnight Club

Jiggy Jiggy Featuring Dame

Tin Foil Girl

Wolf In A Woolly Hat

Do The Birds Still Sing In Hell? Featuring Louis The Hippie
Stream on SoundCloud, Spotify, and YouTube.
Keep up with Monster Florence | Soundcloud: Facebook: Twitter: Instagram