The Artifacts Return with Buckwild-Produced "No Expiration Date", First Album in Over 25 Years (Album Review)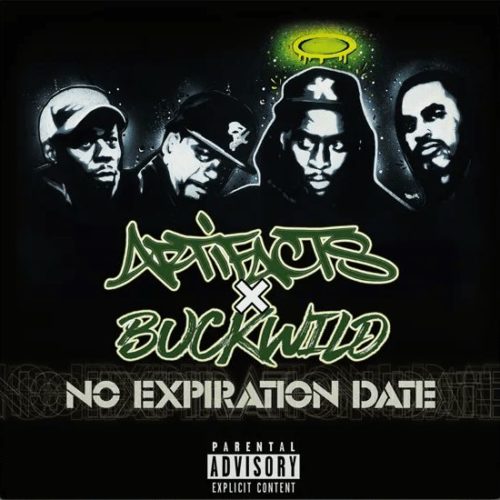 The Artifacts are a duo from Newark, New Jersey consisting of El Da Sensei & Tame One. Their 1994 full-length debut Between a Rock & a Hard Place that just celebrated it's 28 year anniversary last Tuesday is widely considered to be a hip hop classic & their sophomore effort That's That in the spring of '97 happened to be a great follow-up also, but wouldn't be until 2013 where they officially got back together by landing features on other artists' projects. But with DJ Kaos prior to the COVID-19 pandemic, they've have decided to enlist New York producer Buckwild of D.I.T.C. behind the boards for their 3rd full-length album & their 1st in a quarter of a century.
"Ask N****s" is a stellar way to start it all with it's piano-infused boom bap instrumental with some pianos & angelic vocals so El & Tame challenge to question anyone how they bring it from the Bronx to New Jersey whereas "The Way I Feel" has a more rawer approach to it as Sensei & Tame flex their lyrical prowesses. "Better Music" works in a soul sample acknowledging that everyone knows they be movin' leading into the strained "Facts" talking about how they ones you gon' call & the horn sections.
Moving on to "Come Alive", we have the Artifacts & Big Joker boasting that they're too fresh just before Ras Kass joining the trio for "Real Rap" which if. You couldn't tell by the title is a grimy ode to traditionalism. A-F-R-O however comes into the picture for the crazed "Contagious" informing y'all that the format is sickening. The song "Raw Garden State" comes through with a rugged ode to their home state while the penultimate track "Take a Trip" weaves some strings in to reminisce. "3 4 the Crew" is an upbeat closer acknowledging that this was overdue.
I really had no worries going into No Expiration Date considering how great their last 2 albums are in their own rights & sure enough, we got a near-perfect comeback from the revered Jersey duo here & it'll confidently go down as one of the best. Not just because I personally feel that El & Tame haven't lost a step in terms of their lyricism & chemistry at all, but Buckwild reveals himself to be the perfect person for them to get behind the boards since he produced a couple of my favorite songs of theirs & brings it as raw as them.
Score: 9/10