Spaceman takes on fascism in "N-zi Uniforms" [Video]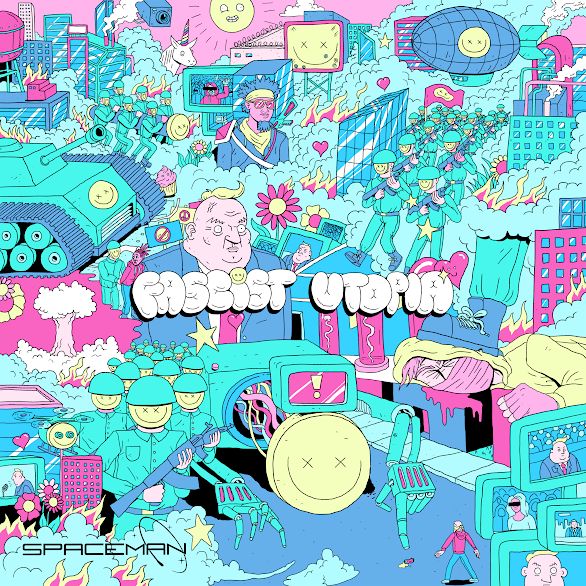 Freeport NY emcee/producer Spaceman has been releasing music over the past decade solo (and formerly part of the Inner City Kids Collective) and has collaborated with such artists as Duncecap, Rokamouth (Pro Era) and Vulkan The Krusader. He has also toured the Northeast several times.
His latest release is a thought-provoking and insightful track titled "N-zi Uniforms". Backed by the futuristic and brooding backdrop crafted by The Suspect (Allegedly), he delivers an off-kilter performance underpinned by a stream-of-consciousness narrative that focuses on real-time issues affecting us at the moment. With the way the world is going, Spaceman sees the encroaching aesthetics of fascism in our society and doesn't shy away from pointing it out albeit subtly.
The visuals by TimmyPriceFilm taps into the theme of the song and the whole big brother is watching you concept as we see Spaceman in different spots being viewed from different angles by an unknown figure or figures as it may be.
"Nazi Uniforms" is taken from the emcee/producer's newest release Fascist Utopia: Regime Change
Stream "Nazi Uniforms"  on SoundCloud, Apple Music, Spotify, Deezer, Bandcamp
Keep up with Spaceman | Soundcloud: Twitter: Instagram