Top instrumental submissions EP2 Nov 2022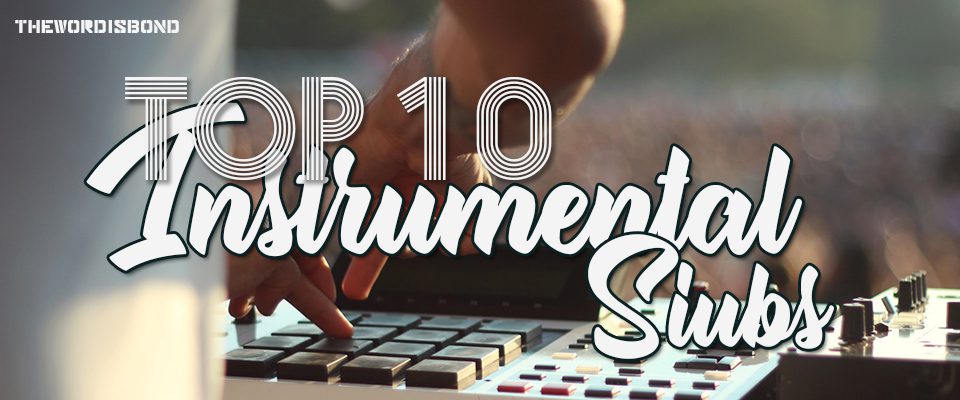 We at TWIB are tasked with bringing you the best of the best on our weekly lists. Submissions come from around the globe and trust when we say only the cream of the crop will be selected. As usual, sit back relax and enjoy the latest sounds from the most talented producers, and don't forget to show them some love by following them on all social media platforms
If you like this article check out our previous entries HERE
Kendrick James – "Three's Company"
Multi-instrumentalist Kendrick James helped set off this week's instrumental list with "Three's Company", a funky jam that blends pop, jazz, and funk in a seamless manner. The guitars are lush and pronounced and the warm pads and pulsating bassline add a unique vibe to the bouncy drum grooves as well.
Lilx Brxaker – "Persistence
"
Canadian producer Lilx Brxaker shares his new beat titled "Persistence". The track is built on soft trap drums, cinematic pads, and melancholic piano riffs that exude emotional pain and feelings.
Sepalot – "Love Ocean
"
German producer Sepalot returns to our list with his brand new release titled "Love Ocean", a mellow and soothing piece made up of warm tones, pulsating basslines, and neat drum grooves.
Ghostnaut –

"Mellow Diaries"

Montreal-based producer/instrumentalist Ghostnaut gifts us with this reflective tune titled "Mellow Diaries". Built on crisp guitar plucks, ethereal pads, soft basslines, and a smooth drum groove to boot, the producer captures the true feeling of upliftment and ease in aural form
Falloutskyy – "Something about you"
German producer Falloutskyy brings us his new beat titled "Something about you", which is a laid-back and relaxing chill-hop beat, with a smooth and short vocal topline. The multi-layered beat is quite smooth and the use of crisp sound design techniques and arrangement makes for a great listen.
–
Andrew Potterton – "Afternoon Tea for One"
Andrew Potterton's "Afternoon Tea for One" blends 90s r&b/hiphop vibes with modern lofi and jazz in the same heartbeat. The keys are lush and play a central role while the vocal samples float seamlessly over the bouncy drum grooves.
–
Slam53 – "Like This"
Slam53's "Like This" was hard to pass up and we just had to share it. The track makes use of nostalgia-inducing strings, pads, and somber textures underpinned by head-nodding boom-bap drums. Perfect beat for storytelling and even melodic performances.
the intern x Frances The Mute ,- "Mountain"
the intern and Frances The Mute , deliver a reflective tune in "Mountain", a bouncy track laced with dreamy and atmospheric sound design and solid drum grooves.
Chill Space – "Raining Crystals"
"Raining Crystals" by Romanian producer Chill Space is as soft as the ocean breeze. The keys play the central role and the moody pads just come into play at certain parts the use of soft drums also helps in raising the oomph a bit.
Joe Sunrise x Saiko – "Second Chance"
The Netherlands and Austria collide in a good way as producers Joe Sunrise and Saiko gift us with the "Second Chance". The track is ripe with a neck-snapping drum groove, pulsating basslines, rolling drum fills, jazzy horns, and sublime textures to complete the mission.
Mr. Freed – "Drifting Away"
Mr. Freed's "Drifting Away" is a masterclass in jazzy boom-bap. The layered keys and horns are seamlessly interwoven over sublime basslines and head nodding drum grooves. A solid effort no doubt.
Mr. Donsai – "Alone at the Lake"
Chilean producer Mr. Donsai's new effort "Alone at the Lake" is as reflective and somber as they come. The soft moody keys and pads work perfectly and are well underpinned by soft drums to match.
sunday museum – "Softly"
South Korean producer Sunday museum lives up to the title of his new release "Softly" which takes elements from jazz, R&B, neo-soul with a dash of hip-hop to boot. The keys are layered and soothing and the drums are bouncy while the bassline is steady and adds a certain oomph to the track.
Thomas Tempest – "Night Tales"
UK producer Thomas Tempest sure knows a thing or two about bounce as he blends smooth jazzy vibes with that good old classic hip-hop bounce in his new tune titled "Night Tales". From the dusty jazz piano riffs, pulsating basslines, head-nodding boombap drums, and a smooth Biggie Smalls vocal sample, Thomas sure delivers the goods in his own unique way.
Mondo Loops x Snoozegod – "On The Way Home"
Mondo Loops and Snoozegod share this reflective piece titled "On The Way Home" and it's more than perfect to be on our list. The production is mellow, and soft and exudes elements from soft alternative pop with lofi sensibilities. The low tones, crisp guitar plucks and moody pads really work well together.
L O F I L U V and Tokoname – "Aurora"
The duo of L O F I L U V and Tokoname bring us a somber and reflective vibe with "Aurora". The laidback grooves, lush keys, and the sparse arrangement really make it ethereal and spacey.
Dojen Mirror – "Glow"
British producer Dojen Mirror stuns us with this blissful atmospheric tune titled "Glow". The mellow keys and warm and alluring textures really take listeners back to their comfort zone and the slow build-up is brilliant as well.
w/u – "Wet"
w/u thrills us with this genre-bending instrumental titled "Wet". From the electric guitars, pop stylings, and soothing R&B aesthetics, listeners get quite a dynamic eargasm as the layered instrumentation flow over one another.
This is the 3rd track from his upcoming LP, hyperbolic vibe chamber.
Ogi feel the Beat, Chill Select! – "Hope"
Ogi feel the Beat and renowned label Chill Select! team up for "Hope", which is the title track for his mini album of the same name. The track sure has a mix of rousing drum breaks with warm and alluring textures that are both nostalgic and relaxing.
Ogi feel the Beat – "Outdoor Mistery"
Ogi feel the Beat gifts us with "Outdoor Mistery", a new single from his mini album Structures. The track uses soft textures made up of lush keys, soothing pads, and horns layered over bouncy drum breaks.
DovaBeatz – "Soul Snatcher"
Australian producer DovaBeatz caught our ears with "Soul Snatcher", a dark and eerie track that showcases his unique style. The use of moody strings and eerie pad sure plays into the morbid theme of the song.
Johnboybeats & Plon B. – "Arc"
Johnboybeats & Plon B. help close down this week's list with "Arc", a mid-tempo jazzy lofi tune ripe with dusty guitar plucks, dreamy textures, and chilled drum grooves to match.