Will EsCargo checks the haters on their "Funny Style"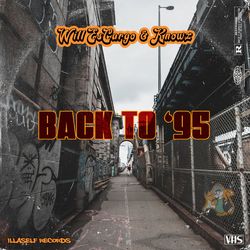 Boston rapper/producer Will EsCargo is back with a brand new jam titled "Funny Style" where he employs a classic boom-bap/jazz vibe. He crafts a bass-heavy crunchy drum groove with spaced-out horns and moody textures that blend perfectly with his vibrant flow and passionate style. The track is pure bravado on wax as EsCargo is joined by fellow emcees Knowz and S.P.E.K to deliver the verbal law on perpetrators trying to come into the inner circle.
Get "Funny Style" on Apple Music, YouTube, Deezer.
Keep up with  Will EsCargo | Soundcloud: Facebook: Twitter: Instagram