Sophie Faith reflects deeply in new single "Heart Is On My Sleeve"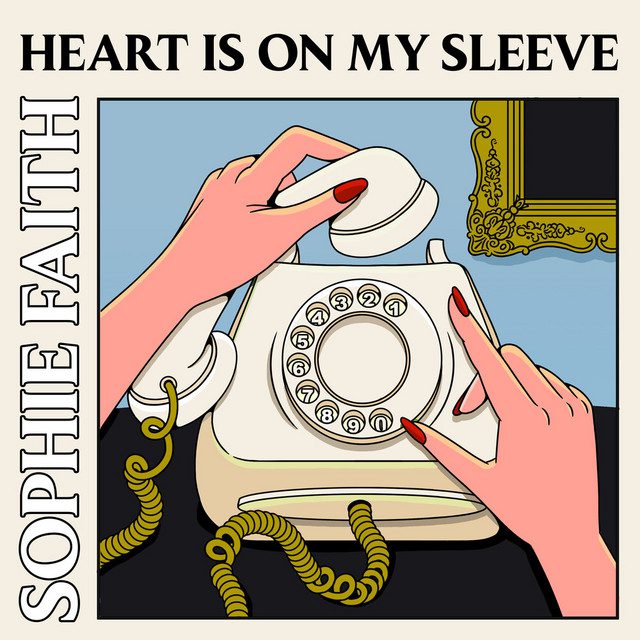 Fast-rising jazz/soul singer/songwriter Sophie Faith returns with a brand new single titled "Heart Is On My Sleeve". The Gospel-tinged R&B ballad sees her teaming up with rapper Stormzy who cowrote it as well as GRAMMY-nominated producer Linden Jay. The result is a somber piano-driven record that is stripped back and cuts through the chase as Sophie's commanding vocals are accentuated to the fullest. Her performance is unfiltered and the raw emotions seep through every fiber of her being as she reflects on a dark period and how she found the strength to push through the dark clouds. The slow progression of the record is quite remarkable as Sophie's soothing melodies coast side by side with the piano movements and rise to a plateau on the chorus and the majestic sounds of an accompanying gospel choir made up of Zoe Kypri, BAELY, Lydia Kitto (Jungle) and Kojo (Mad Yella).
The collaboration with Stormzy came to fruition after Sophie did a cover of his single 'Crown', which garnered a flood of attention after he shared it online. She reflects on the time 'Heart Is On My Sleeve' came together, explaining that "this song came at a time when I'd left my label and I was in an unsure mindset of whether I wanted to continue music. It gave me a real lease of life to know I have more to give as a singer, and this was a beautiful opportunity to showcase me and my friends on a record that has more of a church feel. At the time I needed something soothing and Stormzy really threw me a lifeline. I was really lucky to get the opportunity to write with him, it just feels really special."   
"Heart Is On My Sleeve" is a precursor to her forthcoming EP.
Stream "Heart Is On My Sleeve" on  YouTube
Keep up with Sophie Faith | SoundCloud : Facebook: Spotify : Twitter: Instagram